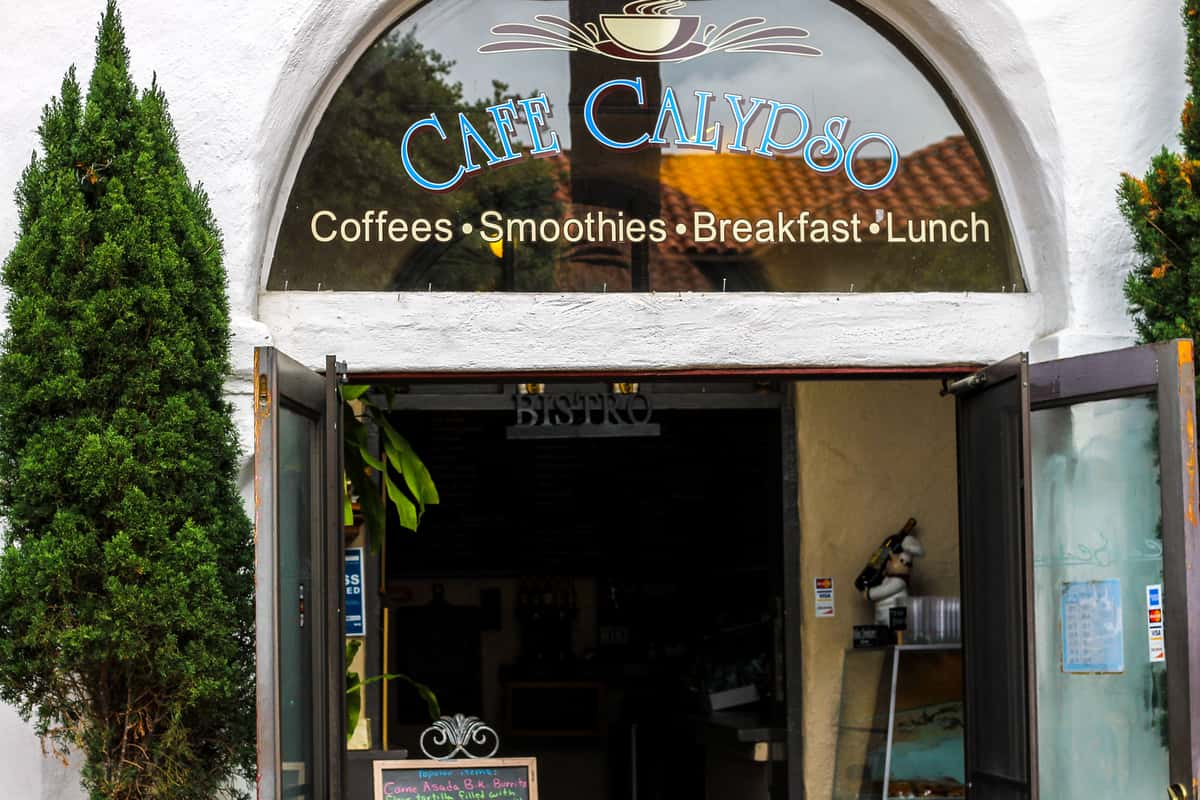 Contact
Downtown San Clemente in the little village by the sea... the place to be
Our Location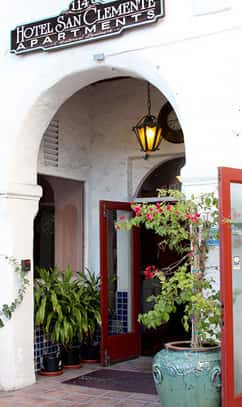 A hidden gem among the dining establishments in the seaside village of San Clemente, Café Calypso restaurant is located on the ground floor of the former San Clemente Hotel, amid the quaint shops and service establishments on Avenida del Mar
Avenida Del Mar is the town's main street, stretching from the north end southwesterly to the pier at the ocean shore. Along this approximately half-mile stretch there are frequent street fairs, art walks, craft fairs, the annual "Puttin' on the Glitz" event, and many holiday and summertime activities.
Café Calypso restaurant offers intimate indoor seating and a heated outdoor courtyard patio with a rustic fountain. The Cafe has become the informal meeting place for local shop-keepers and town officials seeking a brief outdoor escape. As a weekend bonus, local entertainers frequently provide live music in the courtyard.

CONTACT US
Call us at 949-366-9386 to place an order for pickup, or to discuss catering for an event to be held either at the Café Calypso Restaurant or at your location in San Clemente. 

Visit Café Calypso on the ground floor of the historic San Clemente Hotel in the town's quaint but bustling shopping district.
Cafe Calypso
114 Avenida Del Mar
San Clemente, CA 92672

Hours
Monday - Sunday:
6:00 am - 4:00 pm