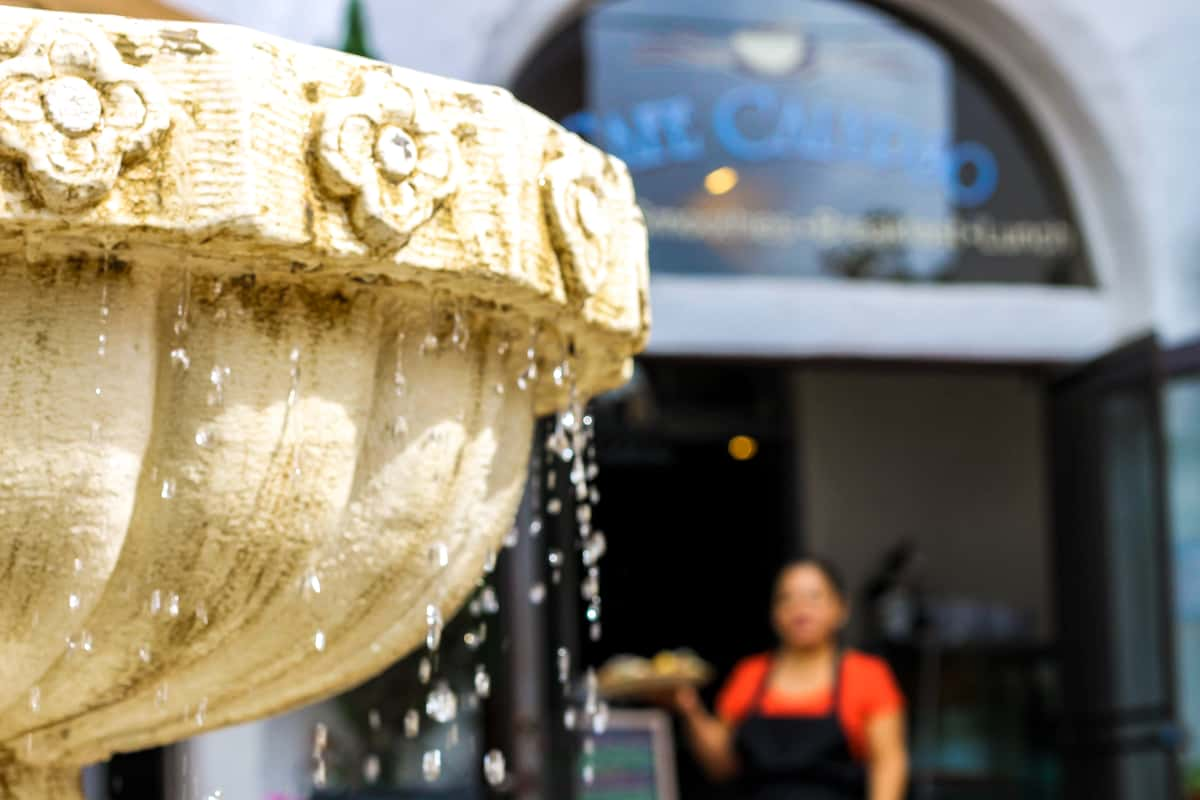 About
The food, the people and the place
Enjoy breakfast or lunch at a great place to meet, in the California sunshine of downtown San Clemente.
A hidden gem among the dining establishments in the seaside village of San Clemente, our restaurant occupies the Spanish-style courtyard of the former San Clemente Hotel, an original, historic Ole Hanson building. Located amid the quaint shops and service establishments on Avenida del Mar, Café Calypso offers intimate indoor seating and a sunny outdoor courtyard/patio with fountain. On special weekends, you'll enjoy local entertainers playing live music in the courtyard. The Cafe Calypso breakfast and lunch menu specializes in fresh, healthful salads, soups, breakfast- and lunch-style wraps and sandwiches, and a variety of delicious pastries.
Libations include a variety of hot and cold coffees and teas, fruit drinks and smoothies, and beer and wine. A central gathering spot where everyone seems to know everyone else, the Downtown San Clemente Cafe has become the informal meeting place for local shop-keepers and town officials seeking a brief outdoor escape. With full-service catering, Café Calypso is a great place for more formal business and social events and personal occasions of all types. Our menu is also available for catering offsite events and parties.